A Beginner's Guide To Starting a Services Business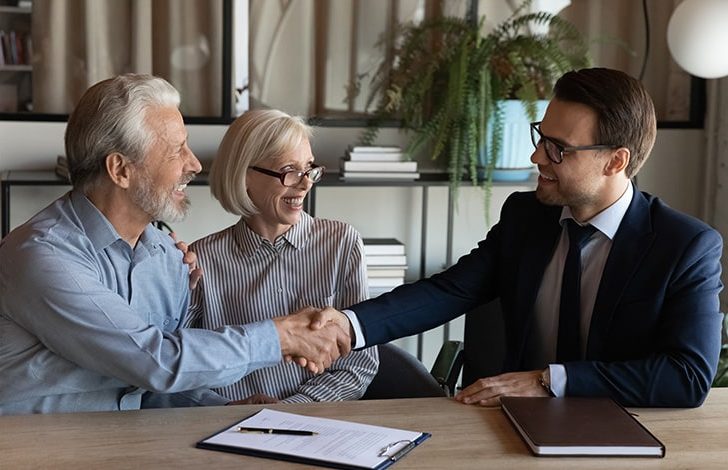 Is your life lacking that one thing that makes you happy? Well, it's time to start your own business! But with so many types of businesses available, how do you know which one is right for you? Never fear! I have chosen three popular services companies and outlined their pros and cons below.
Blogging While On The Bus – Pros & Cons of this Service Business
Blogging is all the rage these days. People are making thousands just by simply sharing their opinions on various topics. It doesn't matter what you think about things either; the key is to write enough posts with controversial titles so that people click on your site and get a clear enough picture of what you're selling.
This can be an extremely useful business, especially for someone who is looking to start their own internet marketing company. Once you have the traffic coming to your website, then it's just a matter of monetizing that traffic. You do this by placing ads all over your site with Google AdSense or Amazon Associates, collecting referral fees from merchants/vendors if you recommend services on your blog(s), or using one-time offers while selling ad space on your blogs. It's really very simple once you get going.
However, there are some downsides to starting a blogging/opinionated web service like this. For instance:
1. It's a crowded market
There are millions of blogs out there already, and they've been around for years. Many of the internet marketing gurus have blogged for a long time now, and a lot of them have amassed huge followings – many people visit these sites every single day because it's where they get their news from. Getting your blog up to its level is going to be difficult if not impossible. You could try buying banner ads on their site or reaching out with cold emails, but even then you will still see only small results compared to the "big boys."
2. Forums can be better
Even though you're creating original content in your posts, other people have said what you have before probably hundreds or thousands of times. That is why forums and Q&A sites like Reddit can be better in some cases; you will see a lot of the same questions come up over and over again. If your post title was catchy enough, you could use it as link bait to get traffic from these sites (and monetize) without having to add any new content.
3. You might not make that much money at first
AdSense revenue is almost entirely based on how popular your site becomes. If you're getting only 200 visitors per day, then the AdSense ad rates will most likely be pretty lousy – fractions of a cent per click and even less for clicks on the banner ads themselves. Of course, if your blog catches fire and goes viral, then you could make a ton of money in a short amount of time. But getting to that point is where most people fail – there are other factors involved besides writing good, unique content.
4. You'll need an SEO plan
If you want your site to be profitable at all, then having some kind of traffic generation strategy will be important. This usually means one or more of the following: guest posting on other websites related to your topics, creating useful infographics and sharing them online with "link bait" headlines, seeding articles about yourself being published by various PR agencies, creating newsworthy websites that have commercial intent (i.e., affiliate marketing), etc… It can take up a lot of time but it will certainly be worth it in the long run.
Again, starting a blogging business is great if you're passionate about one topic and want to help others with their problems. There are tons of ways to monetize your blog afterwards but you need to get people there first. You can't just expect to throw up some crappy content on WordPress and "rank overnight" because Google will penalize your site for being spammy very quickly – this means no ad revenue again! Do yourself a favour and create an SEO plan before creating a blog.
On the other hand…
Creating A Basic Services Business Website
Starting any kind of service-oriented company is going to be difficult, especially in today's competitive market where virtually anyone can start a 'blog or website and get in on the "make money online" craze. Nevertheless, if you're passionate about your services and can provide real value to your clients, starting a business this way might be the most satisfying path for you.
Here are some of the most profitable service-oriented businesses out there:
1. Personal Trainers/Health Coaches – Many people want to lose weight and shape up, but without any guidance, they end up falling off the workout wagon. Personal trainers come into the picture by creating customized fitness plans that their clients follow with them or from home (if they can't make it to the gym). If you have a degree in kinesiology and experience in coaching and training athletes and non-athletes alike, starting a business this way could be your best option.
2. Financial Advisers – If you're passionate about helping others become more financially literate, then starting a business as a financial adviser might be the right path for you. Not only can you help them with their investing and personal finance problems but also with retirement planning and more! Having some working knowledge of accounting is helpful too…
3. Life Coaches – There are so many ways to live your life these days that people are constantly looking for direction on how to do things right. Whether it's how to find or keep a better-paying job or even lose weight, find out what kind of coaching would work best for you before taking the plunge into starting your own business ventures (and charging money for it).
4. Dental Practitioners – If you enjoy helping people and also like working with your hands, then starting a dental services business might be perfect for you! Of course, there's the risk of dealing with unpleasant patients who make false claims about their oral health but if you can handle this, this may be the best part-time gig ever because the hours are flexible.
Conclusion
Passion is one thing that all successful entrepreneurs have in common. Even though running a blog or website as a way to make money online has been proven over and over again, it might not work out as well as you'd hoped. The same goes for writing an ebook or selling any kind of information product… If your heart isn't in it, you'll get discouraged quickly.
Starting any kind of service-oriented company is tough but it's also the possibilities are endless because you're not restricted to one particular field unlike starting a blog or website. Nowadays people are looking for more "personalized" services which mean there will always be room for improvement no matter how saturated the market becomes…Remember – everyone has problems and if they don't, someone else does! If you can provide real solutions to your customers' needs, starting a business this way might be your best option.
Is your life lacking that one thing that makes you happy? Well, it's time to start your own business! But with so many types of businesses available, how do you know which one is right for you? Never fear! I have chosen three popular services companies and outlined their pros and cons below. Blogging While…
Recent Comments
No comments to show.